Are You Ready To Learn Valuable
Tips and Information That
You Can Use To Create
And Maintain Your Own
Popular Website!

The Web Design Basics Newsletter will show you proven and effective methods that you can use to build and maintain your own successful website.
Beginning Webmasters Isn't It about Time You Learn
Valuable Information on Basic Web Design
Concepts, So That You Can Build Your Own
Popular Website?
Inside each issue, you will receive easy to follow information that can help you learn how to successfully build and maintain your own popular website. You will have access to simple facts, tips and information that will teach you good design practices, help you build search engine friendly pages and optimize your website for maximum success!
The best part is it's absolutely free!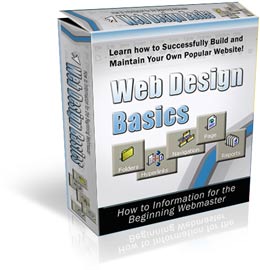 Don't Worry It's Completely Free! And your information will never be
sold or shared!